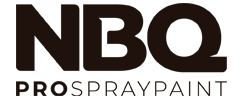 NBQ Prospraypaint was born from a passion for creativity. To bring your ideas to life, NBQ offers a high quality product at a reasonable price so that
...
Show more...
everyone in this world can be creative. With a professional team that understands the sensitivity of the market and its needs, NBQ are passionate about working towards a new future where the artist is at the center. Never Be Quiet!
Show less...
There are no products available in this category.